Countdown to Bike to School Day 2022!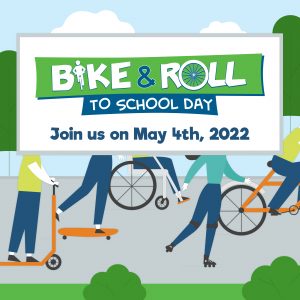 Michigan is joining states across the nation on Wednesday, May 4 to promote Bike & Roll to School Day. Formerly called Bike to School Day, the name change acknowledges inclusion and equity by encouraging all students to safely walk, bike, or roll to school by being active through whatever means they choose.
Bike and Roll to School Day is a great way to bring community leaders, parents, students and other stakeholders together to build awareness for communities to encourage more walkable, bikeable, and accessible spaces for all users. Every school or community can engage in a wide range of activities, such as recognizing local champions or groups.
How to Plan a BR2SD Event in 7 Days
Plan a BR2SD Event
Parent Invite
Parent Permission Slip
Social Media Posts
Invitation to Legislators
Representative & Senator Info
FAQ's
Photo Release Form