until Walk to School Day 2018!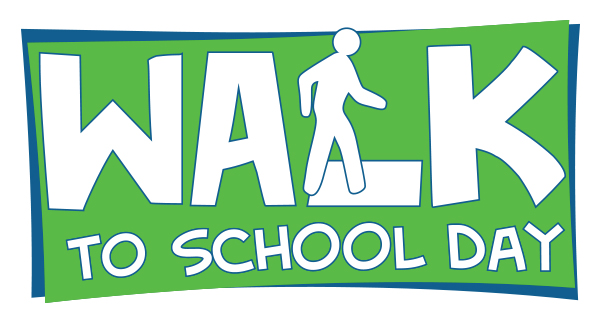 Walk to School Day (W2SD) is an international event celebrated each year in October. This annual event began in 1997 by the Partnership for a Walkable America, to encourage walkable communities and has grown to an international event that takes place in over 40 countries world-wide. In Michigan, thousands of students participate in W2SD events at their local schools and last year over 300 schools participated. Walk to School Day encourages physical fitness and healthy habits, heightens awareness of traffic, safety, and environmental concerns around schools, is an environmentally-friendly and inexpensive activity, helps kick-off a community-wide Safe Routes to School initiative, and is a fun way to spend time with your child, grandchild, or other special young person in your life!
Interested in joining the fun again or for the first time? You can participate anytime during the year, you don't need a special day! BUT – if you'd like to participate in Walk to School Day 2018, it will take place on October 10th, 2018.
The 2018 Walk to School Day Theme is "Set Your Pace"!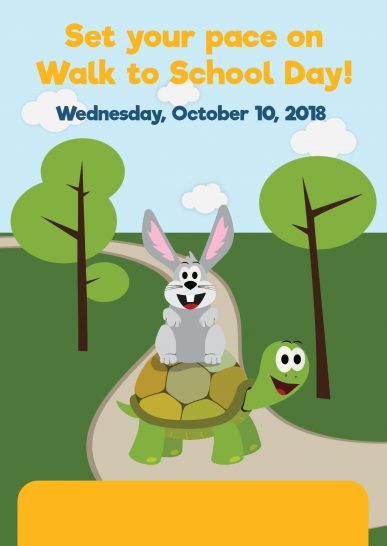 W2SD Ideas
W2SD Classroom Ideas
How to Plan a W2SD Event
How to Plan a W2SD Event in 7 Days
Flyer
Invitation Letter
Parent Permission Slip
Press Release
Social Media Posts
FAQ's
Photo Release Form
For additional questions about Walk to School Day, please contact Adam Jenks, Program Coordinator.
Visit the official Walk/Bike to School website for many more resources, including event ideas, planning tips, templates for flyers and press releases, talking points, and more.