Countdown to Walk & Roll to School Day 2023!

WR2SD is an international event celebrated each year in October. This annual event began in 1997 by the Partnership for a Walkable America, to encourage walkable communities and has grown to an international event that takes place in over 40 countries worldwide. WR2SD encourages healthy habits, heightens awareness of traffic safety, draws attention to environmental concerns around schools, and is a great way to build local momentum for a Safe Routes to School initiative.
This is an easy way to bring elected officials, parents, students and other stakeholders together to build awareness for communities to encourage more walkable, bikeable, and accessible spaces for all users. Every school or community can engage in a wide range of activities, such as recognizing local champions or groups.
Thank you to everyone that celebrated Walk & Roll to School Day with us in October! Over 40,000 students joined together to support fun and safe routes to school.
Interested in joining the fun again or for the first time? You can participate anytime during the year, you don't need a special day! BUT – if you'd like to participate in Walk to School Day 2019, it will take place on October 2nd, 2019.
The 2019 Walk to School Day Theme is "Take a Walk on the Wild Side"!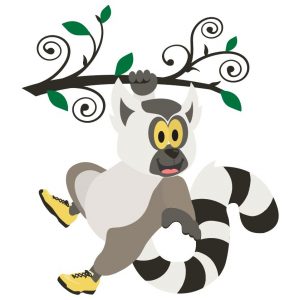 It's never too early to plan your next WR2SD. Visit the Walk/Bike to School website for resources, ideas, planning tips, and more on how to make your event a success.
For questions about the event, email Safe Routes to School Program Coordinator Adam Jenks or call 517-908-3816.