We are dedicated to helping Michigan schools and communities build sustainable Safe Routes to School programs. Our network partnerships help us to deliver more valuable services to communities as well as expand the opportunity and reach of Safe Routes to School across Michigan.
Michigan State University School of School of Planning, Design and Construction and the Michigan State University College of Engineering
MSU's School of Planning, Design & Construction (SPDC) and College of Engineering have been awarded a grant from Michigan Fitness Foundation (MFF) and Michigan Department of Transportation (MDOT) to assist interested schools with developing a Safe Routes to School (SRTS) action plan that includes engineering, design and planning alternatives. The conceptual visual action plans produced as part of this service can help SRTS teams engage community members. These action plans help teams apply for funds which may lead to grant funding commitments for infrastructure improvements and program support as part of the SRTS program funded by MDOT.
The MSU Team provides the following action plan assistance to schools:
Assist the local school/community with the development of a SRTS action plan complete with strategies and engineering/design alternatives. This process includes conducting and analyzing surveys, walking audits, and similar activities required as part of the SRTS planning process.
Provide design assistance. This process involves up to three local meetings attended by MSU professional designers and community planners along with professional traffic engineers.
Provide analysis of safe routes to school site, traffic analysis, and schematic engineering drawings for proposed physical improvements such as new sidewalks, shared use pathways, bike lanes, crosswalks, ADA ramps, and signage.
Publish the final SRTS Action Plan and provide electronic and report copies of the final products.
*Partial assistance can be requested as outlined above.*
The 2022-23 fiscal year is the 13th consecutive year that MSU has been supported by MDOT and MFF, resulting in a series of successful SRTS Action Plans and subsequent grants for infrastructure and non-infrastructure improvements. Please contact Wayne Beyea for more information these services and availability.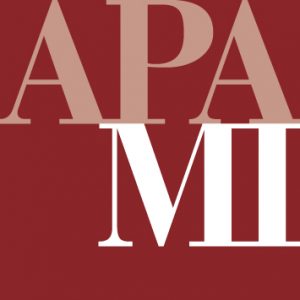 Michigan Association of Planning
Since 2009, the Michigan Association of Planning, in partnership with the Michigan Safe Routes to School Program, has brought together professionals from the fields of land use planning, education, transportation, health, engineering, natural resource and environmental protection, architecture, landscape architecture, and others to connect around the topic of community building for health and accessibility.
This has culminated into the annual event, Transportation Bonanza. For more information on attending this day-long conference, please visit: www.planningmi.org/transportation-bonanza