We are dedicated to helping Michigan schools and communities build sustainable Safe Routes to School programs, and offer a series of trainings annually to further the development of your projects. Additionally, we can adapt any training in terms of time or topic for your team.

2023 Basics Trainings
The SRTS Basics Training is a 45-60 minute introductory webinar that will help you understand how Safe Routes to School works in Michigan. The session ends with Q&A, so you will have the opportunity to ask questions and learn from others on the call.
The SRTS Basics training is offered monthly and there is no cost to participate, but registration is required. Check out the upcoming dates to register.
Unable to attend a live Basics Webinar session? Access a recording of the training here.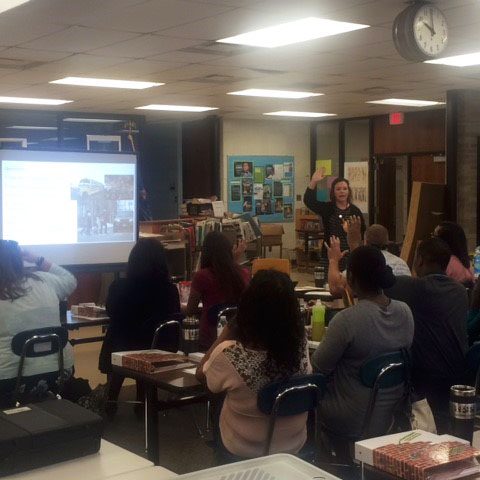 SRTS Training Videos
Training videos cover the following topics:
Have an idea or a request for a session topic?  Email our Sr. Operations & Evaluations Coordinator, Colleen Synk.

SRTS Award Recipient Training
Award recipient training is for schools and organizations that have received SRTS non-infrastructure funding through the Mini or Major Grant.
Once awarded, grantees should contact Max Fulkerson to learn more about reporting procedures and invoicing guidelines, and watch and review the recorded awardee trainings below:
If you are unable to participate in a SRTS Basics Webinar or Regional Training, or if you would like an individualized training for your community, please contact your grant coordinator to schedule a date and time. Additionally, we have a number of previously recorded trainings in our archives.