We are dedicated to helping Michigan schools and communities build sustainable Safe Routes to School programs, and offer a series of trainings annually to further the development of your projects. Additionally, we can adapt any training in terms of time or topic for your team.

 2017-2018 Basics Trainings
SRTS Basics is a 60-minute introductory webinar that will help you understand how Safe Routes to School works in Michigan. The session ends with Q&A, so you will have the opportunity to ask questions and learn from others on the call.
SRTS Basics webinar trainings are offered monthly. Check out the upcoming dates to register. No cost to participate, but registration is required as space is limited.
Unable to attend a live Basics Webinar session? Download a recording of the training here.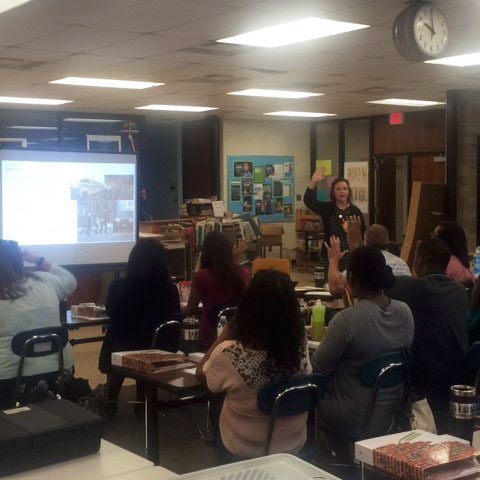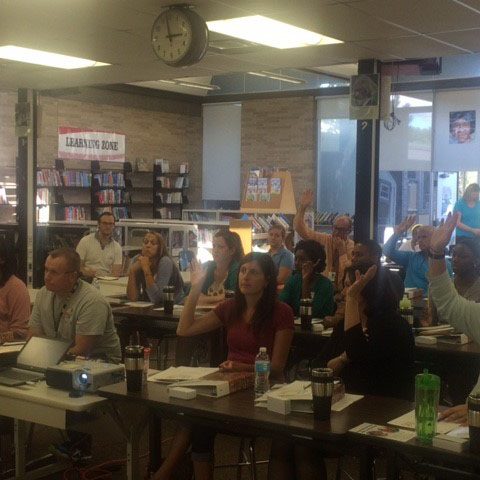 2017 Regional Trainings
The SRTS regional training is for school champions, award recipients, principals, school transportation officials, planners, and road authorities, who want to dive deeper into the SRTS movement. The all-day, in-person training will consist of a series of presentations as some of Michigan's most innovative SRTS projects share best-practices and success stories, followed by hands-on, small group sessions. Breakout session topics include:
Action Planning for Success
Addressing Parent Fears & Safety Concerns
Building Stronger Student & Parent Encouragement Programs
Navigating the MODT Grant System (MGS) Application Site
Building and Sustaining a District-Wide SRTS Project
Infrastructure and Non-Infrastructure Eligibility Challenges 
Regional trainings are offered annually throughout the state. Have an idea for a location of one of our regional trainings or a request for a session topic?  Email our training coordinator, Colleen Synk. Check out the upcoming dates to register. No cost to participate, but registration is required as space is limited.

SRTS Award Recipient Training
Award recipient trainings are for schools and organizations that have received SRTS non-infrastructure funding through the Mini or Major Grant. Once awarded, grantees should contact Max Fulkerson to schedule this 1:1 training to learn more about reporting procedures and invoicing guidelines. If unable to schedule a training, you can also download a recorded webinar of the training here.
If you are unable to participate in a SRTS Basics Webinar or Regional Training, or if you would like individualized training for your community, please contact your grant

 coordinator

to schedule a date and time. Additionally, we have a number of previously recorded trainings in our archives.