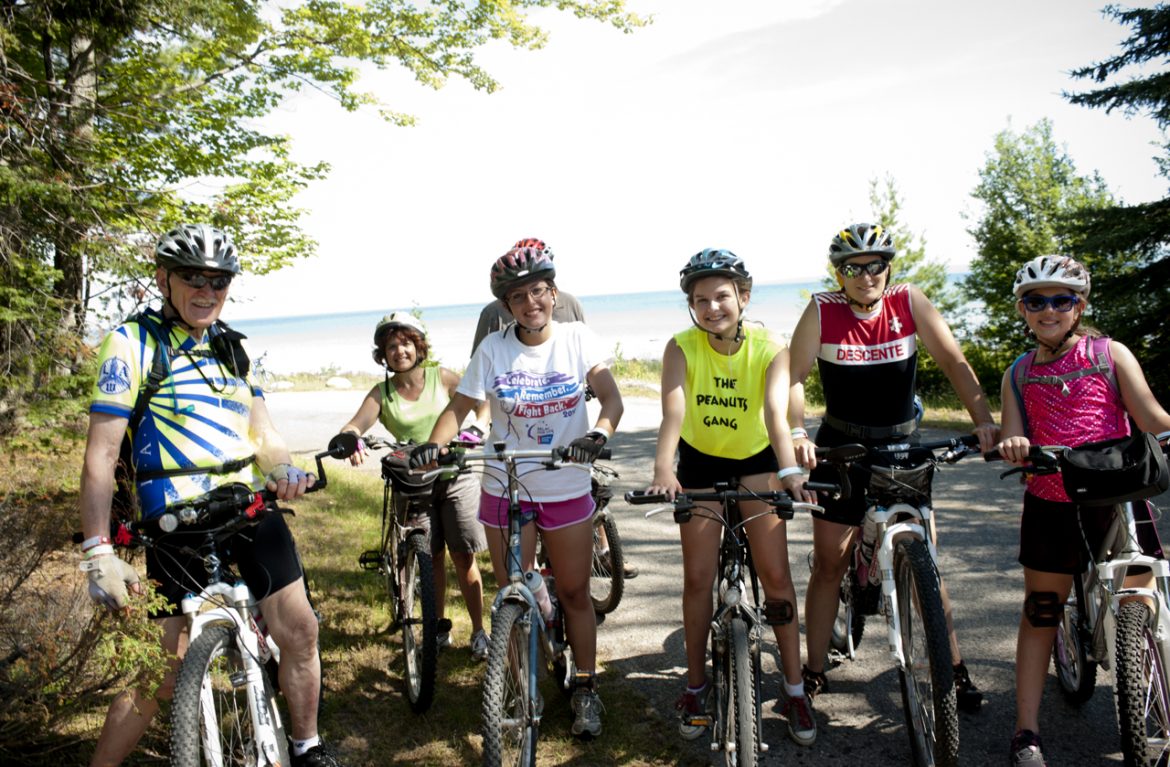 Photo Credit: Michigander
SUMMER is finally here!! And it's hot. It's very hot. So, here are some ways you and your child can still have fun with your summer walking and biking while keeping cool:
Seek Shade. The suns UV rays are strongest and most harmful during midday, so it's best to seek a physical activity option where there is shaded under trees, or leave outdoor activities for the morning or until later in the evening.
Cover Up. When it's possible, dress your child in long-sleeved shirts and long pants or skirts to maximize protection. Avoid wet T-shirts as they offer less UV protection than a dry one. Clothes made from tightly woven fabric offer the best protection.
Get a Hat. Hats that shade the face, scalp, ears, and neck are not only easy to use, but they give great protection. Although baseball hats are popular among kids, they don't protect their ears and neck. If your child chooses a cap, be sure to protect exposed areas with sunscreen.
Wear Sunglasses. They protect your child's eyes from UV rays. When shopping, look for sunglasses that wrap around and block as close to 100% of both UVA and UVB rays as possible.
Apply Sunscreen. Use sunscreen with at least SPF 15 and protection from UVA and UVB (broad spectrum) every time your child goes outside. For the best protection, apply sunscreen generously 30 minutes before going outdoors. Don't forget to protect ears, noses, lips, and the tops of feet. Take sunscreen with you to reapply during the day, even waterproof and water-resistant products, especially after your child swims or exercises.
For many families, summertime means biking. But unlike adults, children aren't always up for racking up the bike miles for the sake of it.  Here are some fun ways to motivate your kids to get outside and provide some quality family time.
Visit a Bike Park: This is a great way to burn some energy and meet other bike loving families, while developing bike-handling skills.
Bike to the Pool or Beach: By biking to the pool or the beach, you don't have to worry about finding a parking spot, but your children are guaranteed to sleep well after a long day of bike riding and playing at the beach.
Bike to Ice Cream: Bike to your nearest ice cream shop for a tasty reward!
Tips for practicing safe biking with your child:
> Bike in the morning or evening with your child. Encourage them frequently to drink water. If they express they are thirsty, they are already dehydrated.
> Make sure your child has a proper fitting helmet.
> Ride with your child, this is not only safer but creates bonding time.
> Avoid riding at night or when visibility is low.
> Ride on trails or sidewalks (when local laws allow) to develop skills.