Holiday gift giving may center around presents your loved ones want. However, it can be a great time to get items for them which they may need or could use to make daily activities, like walking or biking to school, that much safer, easier, or fun.
Here's a quick list of items which could be larger presents or stocking stuffers.
For the walkers:
Reflective bands or other visibility gear – Ensure reflective items are easy to attach to backpack or other desired areas.
Ice and snow traction shoe covers – buy a pair for the mix of ice and snow in your area.
Boots or shoes – Look for a good fit, ankle and arch support.
For the bikers: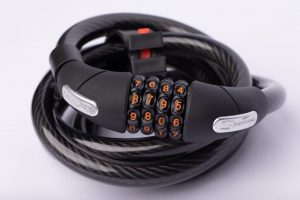 Bike bell – It's a great way to let other riders and walkers now you are coming.
Bike lights (front and back) – Get a pair to be seen well from the front and back while riding.
Bike lock – U-locks are most secure, but a lock system is only good if you use it. Choose one which works for your student with either a key or combination.
Helmet – Make sure to get the helmet fit correctly before use.
For everyone:
Hats, gloves, and mittens – Keep those hands and heads with warm, bright, winter gear.
Water bottle or thermos -Moving on the way to school can build up a thirst. Get them a good water bottle or thermos to have something refreshing or warm after their walk or bike to school.