Over 254 schools across Michigan "Made It Magic" for approximately 77,660 K-8 graders on Wednesday, May 8th for the 2019 Bike to School Day!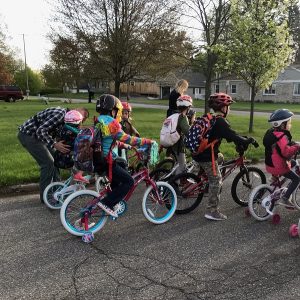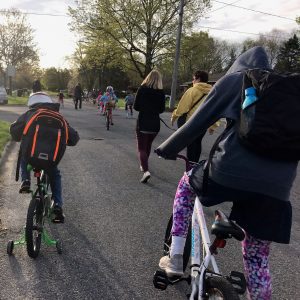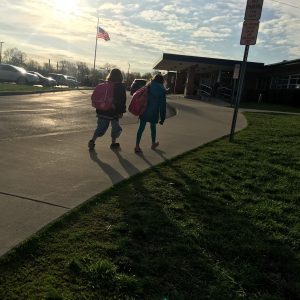 Bike to School Day is a great way to bring community leaders, parent, students and other stakeholders together to build awareness for communities to be more walkable and bikeable. Every school or community can engage in a wide range of activities.
Hart Public Schools participated for the first time ever by setting up a remote drop for a bike train and walking school bus into school. The city was a strong partner in the event planning and had their police department block off traffic for the group to leisurely bike to school. They paired the overall event with a community walking audit as part of their planning work.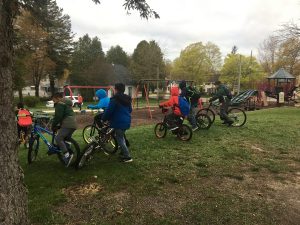 Also, this year had a special event which highlighted the district wide Safe Routes to School work at schools who recently were part of a major grant in Detroit. Students rode to their respective schools and then came to the Detroit Fitness Foundation Lexus Velodrome for educational programming about biking. This included a lesson on helmet fitting, bike mechanic basics, and opportunities to test bike skills like balance. Plus, a lucky few got to try riding on the  The Detroit Fitness Foundation Lexus Velodrome. 
The 2019 ACES/B2SD Poster Winners.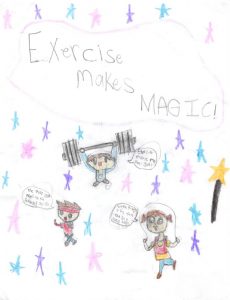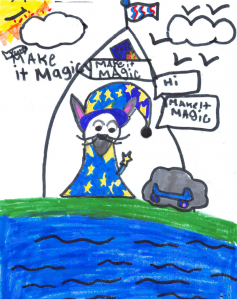 Applicants were asked to submit their interpretation of this years theme, "Make It Magic". Our first place winner, a 4th grader from Warren, won a new bicycle and the second place winner, a 3rd grader from Warren, won a helmet and bike bell.
Wonderful work to all the schools who participated in Bike to School Day. Events like this can be part of the formative experiences and memories of active and safe travel to school which can be paramount to the health and well-being of students!
Share your Bike to School Day experience with us on Facebook, Instagram, and Twitter using #SafeRoutesMI and #B2SD