Thanksgiving is full of traditions for many people- watching the game, breaking the wishbone, or making grandma's famous dish together. This year, start a new tradition by spending time together outside. 
Thanksgiving Day
Get moving with a walk around the block once the turkey has made its way to the oven. Or, take a leisurely stroll between dinner and dessert, which will build the anticipation for the delicious treats to come.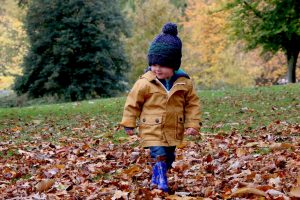 #OptOutside on Black Friday
To encourage active living in Michigan's 103 state parks, the Michigan Department of Natural Resources invites you and yours to join others around the country by taking part in the Black Friday #OptOutside movement. To make it even easier, the Recreation Passport entrance fee will be waived Friday, Nov. 29.