Over ten years ago, Argentine Township and the Linden, Argentine, Fenton, and Fenton Township Pathways (LAFF) trails group envisioned a multi-community pathway that would connect cyclists across southwest Genesee County. With support from LAFF, Linden Community Schools, and the Genesee County Road Commission, Argentine Township embarked on a planning project for a multi-use trail project. During their funding research phase, they came across Michigan's Safe Routes to School (SRTS) website.
Because they wanted to have pathways to link neighborhoods to Linden Public School campuses, they began to work with SRTS team on an in-depth planning process prior to submitting their grant application. The SRTS action planning process required additional community collaboration.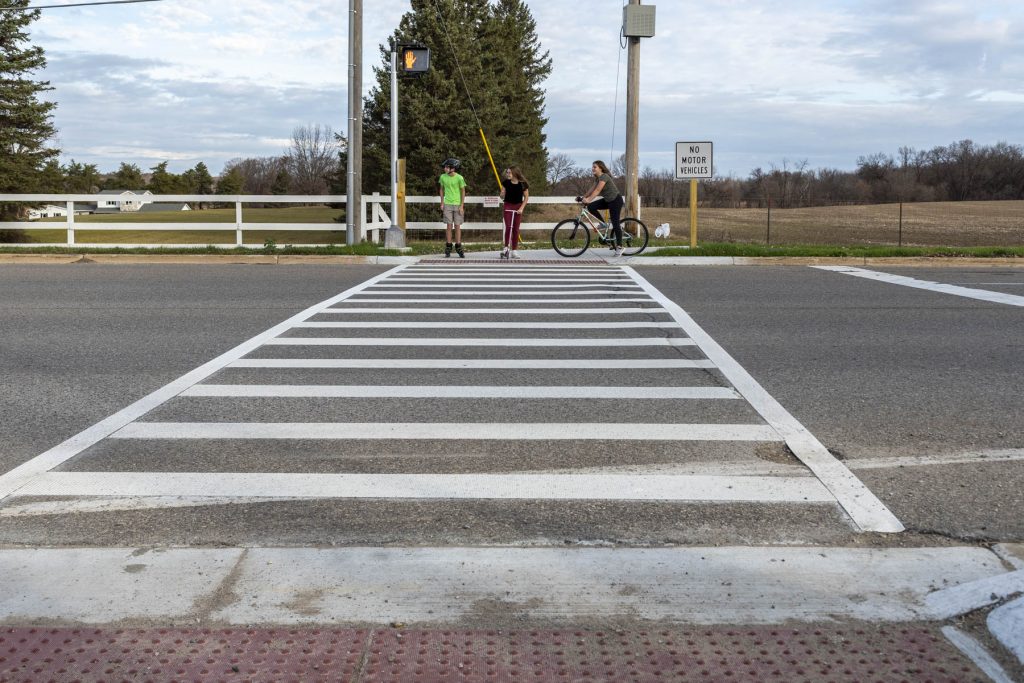 While the planning process typically takes 6 months to a year to complete, challenges often arise that can slow the timeline. For example, in addition to holding community meetings, conduct biking and walking audits, and providing community surveys, they learned they needed to get easements from property owners along Silver Lake Road.
"Another thing that wasn't part of the original plan was adding a small parking area to alleviate parking flow into the school property," said Linden Community Schools Superintendent Russ Ciesielski. "It is strategically situated under a light and helps alleviate unnecessary congestion at the school."
"Having that parking area also allowed for students to be dropped off and walk a short distance to the school – about three-eighths of a mile –  with some nice lighting,"  commented Linden Community Schools Director of Operations and Maintenance Greg Vadasz.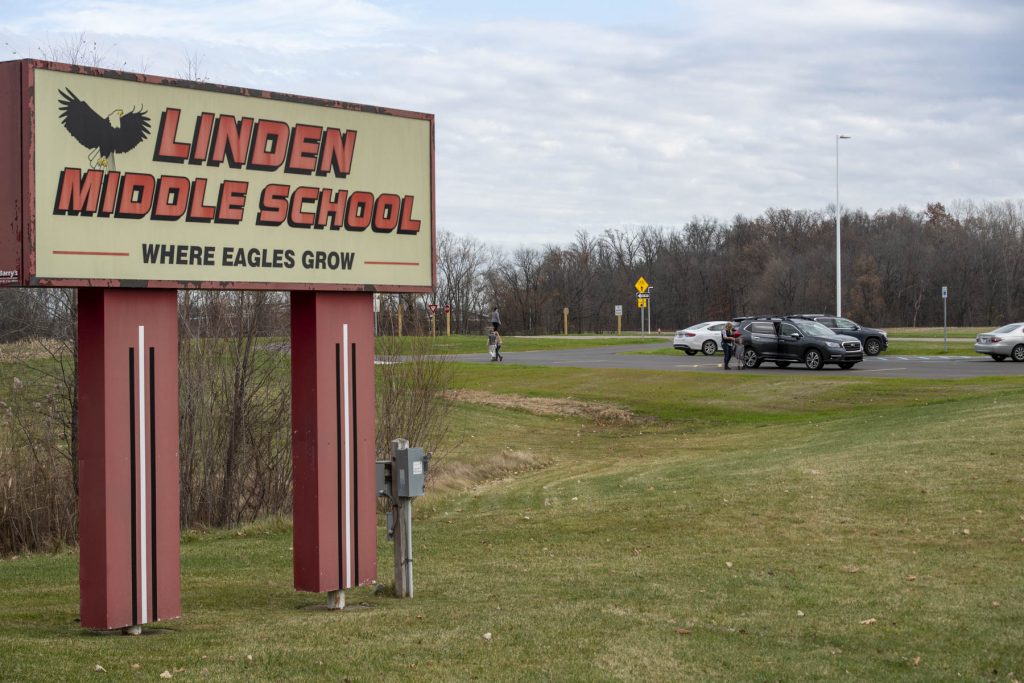 "We had one concept and ended up with something else, and while it was a long process, support from the community helped keep things focused and moving forward," shared Teresa Ciesielski, LAFF board member and SRTS Champion. Once their planning process was complete, the community worked with the SRTS team, Michigan Department of Natural Resources and Genesee County Metropolitan Planning Commission (GCMPC) to apply for funding and coordinate the project.
"Nearly two years from the application submittal to designing the project, a pathway from the south end of campus was constructed along the north side of Silver Lake Road and extended to the City of Linden's city limits," Superintendent Ciesielski noted.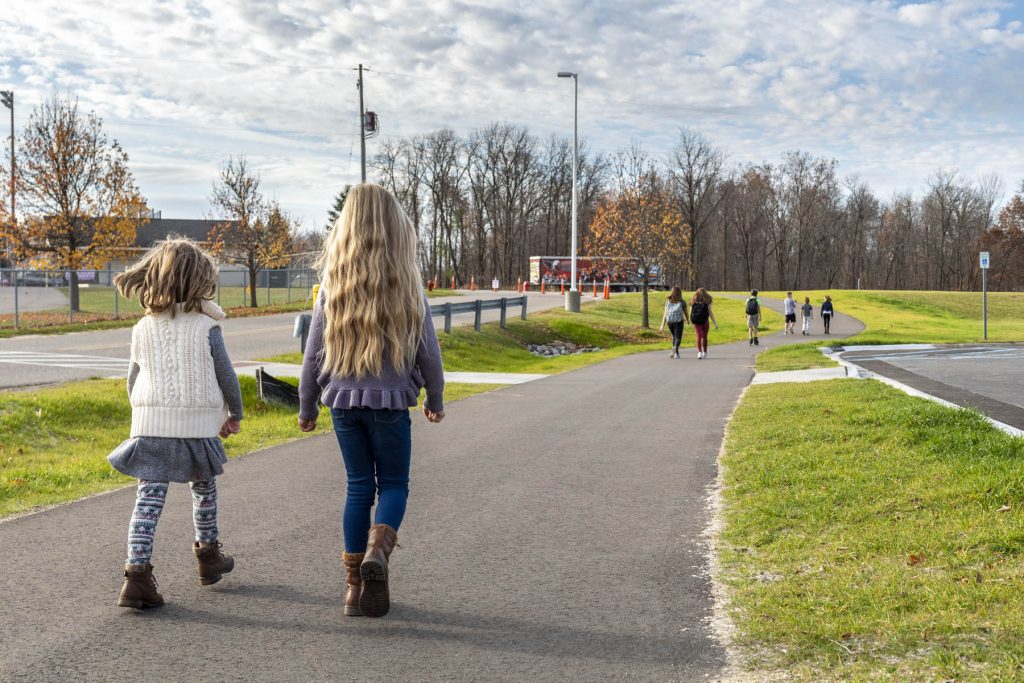 "There are a lot more students walking, a huge increase. We see it in the morning, and especially in the afternoon," shared Teresa Cielseski.
The project has been a win for the community, people of all ages are using the pathway to stay active. "Adults and senior citizens walk and bike the pathway too, it's used by dozens and dozens of people every day. We have a local retired gentleman in his 80s who walks about 4 miles every day, the exercise is helping him manage his health conditions," said Argentine Township Supervisor Brian Saad.
Not only is the trail getting high usage, it has also inspired interest from neighboring communities to support the creation of a regional trail system.
Funding for this project was provided by:
MDOT/SRTS Total Infrastructure Budget: $575,466
MDOT/SRTS Non-infrastructure Budget: $16,000
GCMPC Total Infrastructure Budget: $432,810
MDNR Trust Fund Budget: $300,000
Hagerman Foundation: $25,000
Linden Schools: $5,000
Project Impact:
Created connectivity from the existing Linden sidewalk network with a 10' pathway to the school campus along with a remote drop facility at the south end of the campus where parents drop their students to walk or bike to school.
This project was made possible through the continuing collaborative efforts of Argentine Township, Community Foundation of Greater Flint, Linden, Argentine, Fenton, and Fenton Township Pathways, Linden Community Schools, Genesee County Metropolitan Planning Commission, Genesee County Road Commission, Hagerman Foundation, Michigan Department of Natural Resources, Michigan Department of Transportation, Michigan Fitness Foundation, and Safe Routes to School.