The Michigan SRTS Team
One-on-one training and technical assistance is always available from the SRTS office. The SRTS team is here to assist you by providing more information on the program, guidance on how to best develop an action plan and a competitive funding application.  Each member of the SRTS team is equipped to help you with your SRTS project. Once you have registered your school, you will be assigned a Grant Coordinator who will work with you 1:1 to guide you along in the SRTS planning process and build a successful application.
Visit here for a map of regions and grant coordinators.
In addition to helping you with your grant applications, each SRTS Grant Coordinator also serves a functional role:
MAX FULKERSON

CONTRACTS COORDINATOR
Max is your contact when you are ready to initiate the survey process. Once you have been awarded your grant funds, Max oversees finalizing your contracts and submitting receipts and invoices for reimbursement.
(517) 908-3832
mfulkerson@michiganfitness.org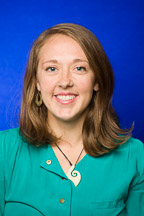 COLLEEN SYNK

OPERATIONS COORDINATOR
Colleen is your contact if you are interested in SRTS training opportunities. She also coordinates SRTS communications, including the monthly newsletter, the SRTS website, and social media outlets.
(517) 908-3826
csynk@michiganfitness.org